RSS Feed
________
Choosing the right Wedding DJ Music or Mobile Disco music is vitally important for the success of your Wedding Reception or Mobile Disco Party.
JMF Disco will provide you with the best selection of music and all the help you need in choosing the right music for your wedding, mobile disco party or similar event.
Wedding DJ Music
We are specialists in Wedding Ceremony Music, Wedding Songs and playlists for Wedding Receptions, all tailored to suit your particular requirements.
With our musical expertise we can cater for Corporate Events,Engagements, Christenings, Birthdays, Children's Parties, Proms, Student Balls, Civil Partnerships, Presentations & Award Ceremonies, Christmas Parties, New Year Celebrations and many more events - see our Services page for the wide range of events we can cater for.
JMF Disco has an enormous and varied library of music spanning the decades from 1950's to today's chart hits and we promise to play the music you and your guests will love to hear.
A few suggestions for your First Dance can be found here:- First Dance Songs
Whether you love Disco, Reggae, Dance, Country, Hip Hop, Rap, Electronic, Heavy Metal, Rock, Folk, R&B, Karaoke, Instrumental, Jazz, Jive, Funk, Latin, Classic, House, Big Band Music, Drum and Bass, Rat Pack, Blues, Soul, Punk, Dubstep or Dancehall, JMF Disco can provide the tunes for you and your guests to have a great time.
Mobile Disco Music
As well as taking requests from you guests on the night, we are very keen to know which tracks you would loved at your event. As part of the great disco service offered, we will provide you will our Party Planner.
The Party Planner will provide you with guidance on how to host the best party ever and allow you to choose the music you want to hear and let us know the music you do not want to listen to!
Fully prepared with your Party Planner playlist of your favourite songs, we then add your guest's requests throughout the evening so that no requests get forgotten, sprinkle in a little bit of our own magic and hey presto - a magical evening of entertainment.
It seems easy, but requires an experienced DJ who is an expert at judging the music to suit the audience on the night and our extensive music library to allow us to cater for all tastes, ages and genres, which we will provide you with for your event.
Of course having the best music collection would be useless without the proper equipment to deliver it with the best possible impact. JMF Disco use the very latest and proven reliable disco equipment so that we can provide the most impressive music performance. We also use the latest lights and visual equipment to offer a sensational multicoloured lighting effect for even more wow-factor.
Our top quality sound and lighting systems will ensure that you get a disco that is both dynamic and guaranteed to impress your guests!
This Music Section is still under construction and is updated weekly - shown below is a small sample of the wide variety of songs available - it's your party and you can have the music you want played at a volume you want it played at.
Listed below are a few of the more popular music choices requested at recent events - is one of these your favourite?
All Time Party Favourites
Abba - Dancing Queen
B 52's - Love Shack
Barry Manilow - Copacabana
Billy Joel - Uptown Girl
Billy Ocean - Love Really Hurts Without You
Black Lace - Music Man
Brian Poole - Do You Love Me
Bryan Adams - Summer of '69
Chesney Hawkes - I Am The One And Only
Cher - Shoop Shoop Song
Cyndi Lauper - Girls Just Wanna Have Fun
Dexys Midnight Runners - Come On Eileen
Diana Ross - Chain Reaction
DJ Casper - Cha Cha Slide
DJ Jazzy Jeff and the Fresh Prince - Boom Shake The Room
Dolly Parton - 9 to 5
Foundations - Build Me Up Buttercup
Frank Sinatra - New York, New York
Gap Band - OOOOps Upside Your Head
Grease Megamix
KC And The Sunshine Band - Give It Up
Kelly Marie - Feels Like I'm In Love
Los Del Rio - Macarena
Madness - Baggy Trousers
Madonna - Holiday
Mavericks - Dance The Night Away
MC Hammer - U Can't Touch This
Michael Jackson - Beat It
Nolans - I'm In The Mood For Dancing
Outhere Brothers - Boom Boom Boom
Phil Collins - You Can't Hurry Love
Rick Astley - Never Gonna Give You Up
Shakin Stevens - This Ole House
Shamen - Ebeneezer Goode
Toy Dolls - Nellie The Elephant
Vanillia Ice - Ice Ice Baby
Vengaboys - Boom Boom Boom Boom
Village People - YMCA
Wham - Wake Me Up Before You Go Go
Whigfield - Saturday Night

Disco

Amii Stewart - Knock On Wood
Anita Ward - Ring my bell
Average White Band - Let's Go Round Again
Barry White - First, Last, Everything
Bee Gees - Night Fever
Bee Gees - Staying Alive
Billy Ocean - Love Really Hurts
Boney M - Rivers of Babylon
Candi Staton - Young Hearts Run Free
Rose Royce - Car Wash
Chic - Le Freak
Deniece Williams – Let's Hear It For The Boy
Detroit Spinners - Working My Way Back To You
Donna Summer - Hot Stuff
Earth Wind & Fire - September
Edwin Starr - Contact
Four Seasons - December '63 (Oh, what a night)
George McCrae - Rock Your Baby
Gloria Gaynor - I Will Survive
Gonzales - Haven't Stopped Dancing Yet
Harold Melvin & The Blue Notes - Don't Leave Me This Way
Heatwave – Boogie Nights
Hot Chocolate - You Sexy Thing
Hues Corporation – Rock The Boat
Indeep - Last Night A DJ Saved My Life
Jacksons - Can You Feel It
Jacksons - Blame it on the boogie
KC & The Sunshine Band - That's the Way (I Like It)
Kelly Marie - Feels Like I'm In Love
Kool & The Gang - Celebration
Kool & The Gang - Get Down On It
Labelle - Lady Marmalade
Lipps Inc - FunkyTown
Michael Jackson - Don't Stop til you Get Enough
Miracles - Love Machine
Nolans, The - I'm In The Mood For Dancing
O'Jays - Love Train
Ottawan – Hands Up
Real Thing - Can You Feel The Force
Rose Royce - Car Wash
Shalamar - I Can Make You Feel Good
Sister Sledge - We Are Family
Sylvester - Do You Wanna Funk
Taste of Honey – Boogie Oogie Oogie
Tavares - Heaven Must Be Missing An Angel
Tina Charles - I Love To Love
Trammps - Disco Inferno
Van McCoy - The Hustle
Village People - YMCA
Weather Girls - It's Rainin' Men
Wild Cherry - Play That Funky Music
Glam Rock
Alice Cooper - School's Out
Alvin Stardust - My Coo Ca Choo
Barry Blue - Do You Wanna Dance
Bay City Rollers - Shang A Lang
Cozy Powell - Na Na Na
David Bowie - Jean Genie
Gary Glitter - I'm The Leader Of The Gang
Kenny - The Bump
Mud - Tiger Feet
Noman Greenbaum - Spirit In The Sky
Racey - Some Girls
Rubettes - Sugar Baby Love
Sailor - Glass Of Champagne
Showaddywaddy - Hey Rock'n'Roll
Slade - Mama Weer All Crazee Now
Suzi Quattro - Devil Gate Drive
Sweet - Wig Wam Bam
T Rex - I Love To Boogie
Wizzard - See My Baby Jive
House
Black Box - Ride On Time
Black Legend - You See The Trouble With Me
Booty Luv - Boogie 2 Nite (Shamus Haji Mix)
Ce Ce Peneston - Finally
Daft Punk - One More Time
Eric Prydz - Call On Me
Jason Nevins/Run DMC - It's Like That
John Paul Young - Love Is In The Air (Milk & Sugar Mix)
Livin' Joy - Dreamer
M People - Movin' On Up
Modjo - Lady
Mousse T - Horny
Nightcrawlers - Push The Feeling On
Original - I Love You Baby
Robin S - Show Me Love
Roger Sanchez - Another Chance
Shaft - (Mucho Mambo) Sway
Shakira/Beyonce - Beautiful Liar (Freemasons Mix)
Shapeshifters - Lola's Theme
Sister Sledge - We Are Family [Sure Is Pure Remix]
Source ft Candi Staton - You've Got The Love
Spiller - Groovejet
Supermen Lovers - Starlight
Take That Feat. Lulu - Relight My Fire
Ultra Nate - Free
Underworld - Born Slippy
X Press2 - Lazy
Rock N Roll
Big Bopper - Chantilly Lace
Bill Haley - Rock Around The Clock
Bobby Vee - Night Has A Thousand Eye
Buddy Holly - Peggy Sue
Champs - Tequila
Chris Montez - Let's Dance
Chubby Checker - Lets Twist Again
Chuck Berry - Johnny B Goode
Cliff Richard - Do You Wanna Dance
Coasters - Yakety yak
Crickets - That'll Be The Day
Dion - The Wanderer
Eddie Cochran – Come on Everybody
Elvis - Jailhouse Rock
Everly Brothers – Wake up little Susie
Jackie Wilson - Reet Petite
Jerry Lee Lewis - Great Balls of Fire
Little Eva – Locomotion
Little Richard - Tutti Frutti
Richie Valens - La Bamba
Big Band And Swing
Andy Williams - Can't Take My Eyes Off You
Billy Cotton - Wakey Wake Up (Quick Step)
Bobby Darin - Mack The Knife
Brian Setzer Orchestra - Jump Jive n Wail
Bruce Willis and Danny Aiello - Swingin' on a Star
Cab Calloway & His Orchestra - Minnie the Moocher
Cherry Poppin Daddies - Zoot Suit Riot
Count Bassy - Honkey Tonk Piano (Quick Step)
Dean Martin - Volare
Doris Day - Que Sera Sera
Englebert Humperdink - A Man Without Love
Frank Sinatra - Bad Bad Leroy Brown
Glenn Miller - In The Mood
Harry Connick Jr - It Had to Be You
Joe Loss - Wheels Cha Cha
Louis Armstrong - What A Wonderful World. (Waltz)
Michael Bublé - Music To Watch The Girls Go By
Mrs Mills - The Last Train (Quick Step)
Nat King Cole - Let's Face the Music and Dance
Nat King Cole - Route 66
Paul Anka - Jump
Perez 'Pres' Prado - Guaglione
Robbie Williams - Beyond The Sea
Russ Conway - Side Sadle
Sammy Davies Junior - Mr Bojangles
Tony Bennett - With Plenty of Money and You
Vic Damone - It Had To Be You
Groovy 60's Sounds
1910 Fruitgum Company - Simon Says
Adam Wade - Take Good Care Of Her
Amen Corner - Bend Me, Shape Me
Amen Corner - If Paradise Is Half As Nice
Andy Williams - Can't Take My Eyes Off You
Archies, The - Knock three Times
Archies, The - Sugar Sugar
Arthur Conley - Sweet Soul Music
Beach Boys - Help Me Rhonda
Beach Boys - I Get Around
Beach Boys - Surfin USA
Beatles, The - A Hard Day's Night
Beatles, The - Can't Buy Me Love
Beatles, The - From Me To You
Beatles, The - Get Back
Beatles, The - Help!
Beatles, The - Hey Jude
Beatles, The - I Saw Her Standing There
Beatles, The - I Want To Hold Your Hand
Beatles, The - Please Please Me
Beatles, The - She Loves You
Beatles, The - Twist And Shout
Billie Davis - Tell Him
Billy J Kramer & The Dakotas - Bad To Me
Billy J Kramer & The Dakotas - Everlasting Love
Bobby Vee - Rubber Ball
Bobby Vee - Take Good Care Of My Baby
Brian Poole & The Tremeloes-Do You Love Me
Bruce Channel - Hey Baby
Champs, The-Tequila
Chiffons, The - He's So Fine
Chris Montez - Let's Dance
Chubby Checker - Lets Twist Again
Chubby Checker - The Twist
Chuck Berry - No Particular Place To Go
Cliff Richard - Batchelor Boy
Cliff Richard - Gee Whiz It's You
Cliff Richard - Living Doll
Cliff Richard - Lucky Lips
Cliff Richard - Please Don't Tease
Cliff Richard - Summer Holiday
Cliff Richard - The Young Ones
Cliff Richard & Shadows - Move It
Cliff Richard & Shadows - On The Beach
Cliff Richard & the Shadows - Do You Wanna Dance
Cliff Richard & The Shadows - Time Drags By
Coasters, The - Yakety Yak
Contours, The - Do You Love Me
Creedence Clearwater Revival - Bad Moon Rising
Crystals, The - Da Doo Ron Ron
Cufflinks, The - Tracy
Danny & The Juniors-At The Hop
Dave Clark Five - Glad All Over
Del Shannon - Runaway
Dion - Runaround Sue
Dion & Belmonts - Wanderer
Drifters, The - Come On Over To My Place
Drifters, The - Saturday Night At The Movies
Dusty Springfield - I Only Want To Be With You
Eddie Cochran - Three Steps To Heaven
Elvis Presley - Good Luck Charm
Elvis Presley - Return To Sender
Elvis Presley - Stuck On You
Elvis Presley - Suspicious Minds
Equals, The - Baby Come Back
Everly Brothers, The - Walk Right Back
Everly Brothers, The - When Will I Be Loved
Foundations - Build Me Up Buttercup
Franki Valli & the Four Seasons - Big Girls Don't Cry
Franki Valli & The Four Seasons - December '63 (Oh What a Night)
Franki Valli & the Four Seasons - Let's Hang On
Freddie and The Dreamers - I'm Telling You Now
Gary Pucket & The Union Gap - Young Girl
Gerry & The Pacemakers - How Do You Do It
Gerry & The Pacemakers - You'll Never Walk Alone
Gladys Knight & The Pips - Take Me In Your Arms & Love Me
Helen Shapiro - Walking Back to Happiness
Herman's Hermits - I'm Into Something Good
Hollies, The - Carrie Anne
Hollies, The - Im Alive
Ike & Tina Turner - River Deep & Mountain High
Isley Brothers, The - This Old Heart Of Mine
Jackie Wilson - Reet Petite
James Brown - I Got You (I Feel Good)
Jeff Beck - Hi-Ho Silver Lining
Jersey Boys - Beggin'
Jersey Boys - My Boyfriend's Back
Jersey Boys - Sherry
Jersey Boys - Walk Like a Man
John Fred & His Playboy Band - Judy in Disguise (With Glasses)
Johnny Kidd & The Pirates - I'll Never Get Over You
Johnny Kidd & The Pirates - Shakin' All Over
Kinks, The - You Really Got Me
Len Barry - One,Two,Three
Lesley Gore - It's My Party
Little Eva-The Locomotion
Los Lobos - Black Is Black
Los Lobos - La Bamba
Love Affair, The - Everlasting Love
Lulu & The Luvvers - Shout
Manfred Mann - 5 4 3 2 1
Manfred Mann - Do Wah Diddy
Marmalade - Ob-La-Di, Ob-La-Da
Marvin Gaye & Kim Weston - It Takes Two
McCoys, The - Hang On Sloopy
Monkees - Daydream Believer
Monkees - I'm A Believer
Mudlarks - Lollipop
Nancy Sinatra - These Boots Are Made For Walking
Neil Sedaka - Breaking Up Is Hard to Do
Norman Greenbaum - Spirit In The Sky
Perez Prado - Guaglione
Petula Clark - Downtown
Righteous Brothers - You've Lost That Lovin' Feeling
Rolling Stones - (I Can't Get No) Satisfaction
Rolling Stones - Brown Sugar
Rolling Stones - Get off of My Cloud
Rolling Stones - It's Only Rock 'N Roll
Rolling Stones - Jumpin' Jack Flash
Ronettes, The - Be My Baby
Roy Orbison - Oh, Pretty Woman
Roy Orbison - Only the Lonely (Know the Way I Feel)
Sam Cooke - Twistin' The Night Away
Sam The Sham And The Pharaohs - Wooly Bully
Sandie Shaw - Long Live Love
Searchers, The - Needles And Pins
Searchers, The - Sweets For My Sweets
Searchers, The - When You Walk In The Room
Shadows, The - Foot Tapper
Shirelles, The - Will You Love Me Tomorrow
Shirley Bassey - Big Spender
Shirley Ellis - Clapping Song
Smokie Robinson - Tears Of A Clown
Spencer Davis Group, The - Keep On Running
Susan Maughan - Bobby's Girl
Swinging Blue Jeans - Hippy Hippy Shake
Tight Fit - Back To The 60's Medley
Tom Jones - Delilah
Tom Jones - It's Not Unusual
Tommy James & The Sondelles - Mony Mony
Tommy Roe - Sheila
Tremeloes, The - Here Comes My Baby
Troggs, The - Wild Thing
Van Morrison - Brown Eyed Girl
Wanda Jackson - Let's Have A Party
Wayne Fontana & The Mindbenders - Game Of Love
Who, The - My Generation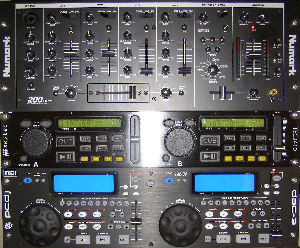 Slow Songs - 'Smoochies' - The Er***ion Section!
Aerosmith - Don't Want to Miss A Thing
Al Green - Let's Stay Together
Andy Williams - Can't Take My Eyes Off You
Bangles - Eternal flame
Barry White - Just The Way You Are
Bee Gees - How Deep Is Your Love
Billy Paul - Me & Mrs Jones
Bon Jovi - Always
Bryan Adams – Everything I Do
Celine Dion - My Heart Will Go On
Chicago - Glory Of Love
Chris De Burgh - Lady In Red
Christina Aguilera – Beautiful
Commodores - Easy
Diana Ross & Lionel Richie - Endless Love
DJ Sammy – Heaven
Dr Hook - A Little Bit More
Elton John – Your song
Elvis - Can't Help Falling In Love
Enrique Iglesias – Hero
Eric Clapton - Wonderful Tonight
Heatwave - Mind Blowing Decisions
Hollies - The Air That I Breathe
Honeyz - End Of The Line
James Blunt - You're Beautiful
James Morrison - You Give Me Something
Joe Cocker & Jennifer Warnes - Love Lifts Us
LeAnn Rimes - How Do I Live
Lonestar - Amazed
Mariah Carey – Hero
Marvin Gaye - Sexual Healing
Paul Weller - You Do Something To Me
Real Thing - You To Me Are Everything
Robbie Williams - Angels
Ronan Keating - When You Say Nothing At All
Savage Garden - Truly Madly Deeply
Shania Twain - From This Moment
Snow Patrol - Chasing Cars
Stylistics - You Make Me Feel Brand New
Sugababes - Too Lost In You
Take That - A Million Love Songs
Terence Treny d'Arby - Sign Your Name
Van Morisson - Have I Told You Lately
Westlife - Flying Without Wings
Wet Wet Wet - Love Is All Around
Motown/Soul
Aretha Franklin - Respect
Arthur Conley - Sweet Soul Music
Chairman of the Board - Give Me Just A Little More Time
Chiffons - Sweet Talkin Guy
Contours - Do You Love Me
Crystals - And Then He Kissed Me
Curtis Mayfield - Move On Up
Diana Ross & The Supremes - Baby Love
Drifters - Come On Over To My Place
Drifters - Saturday Night At The Movies
Edwin Starr - S.O.S
Elgins - Heaven Must Have Sent You
Fontella Bass - Rescue Me
Four Tops - I Can't Help Myself (Sugar Pie, Honey Bunch)
Frank Wilson - Do I Love U (Indeed I Do)
Freda Payne - Band Of Gold
Isley Bros - This Old Heart Of Mine
Jackie Wilson - Higher & Higher
Jackson 5 - Want You Back
James Brown - Sex Machine
Martha Reeves - Heatwave
Martha Reeves and Vandellas - Dancing In The Street
Marvin Gaye - Let's Get It On
Marvin Gaye & Kim Weston - It Takes Two
Marvin Gaye / Junior Walker & All Stars - How Sweet It Is (To Be Loved By You)
Mary Wells - My Guy
Michael Jackson - Rockin Robin
Otis Redding - Shake
Ray Charles - Shake Ur Tailfeather
Ronettes - Be My Baby
Sam & Dave - Soul Man
Sam Cooke - Another Saturday Night
Sam Cooke - Cupid
Sly & the Family Stone - Dance To The Music
Smokey Robinson - I Second That Emotion
Smokey Robinson - Tears of a Clown
Stevie Wonder - Sir Duke
Temptations - My girl
Wilson Pickett - In The Midnight Hour
New Romantic / Futurist
ABC - Look Of Love
Adam And The Ants - Prince Charming
Culture Club - Church Of The Poison Mind
Depeche Mode - Just Can't Get Enough
Flock of Seagulls - I Ran
Duran Duran - Girls On Film
Eurhythmics - Sweet Dreams
Gary Numan - Cars
Human League - Don't You Want Me
Japan - Quiet Life
John Foxx - Underpass
Kraftwerk - The Model
New Order - Blue Monday
OMD - Enola Gay
Soft Cell - Tainted Love
Spandau Ballet - Chant No 1
Tears For Fears - Pale Shelter
Human League - Love Action
Tubeway Army - Our Friends Electric
Ultravox - Sleepwalk
Visage - Fade To Grey
Yazoo - Don't Go

Funk and Soul
Archie Bell & The Drells - Don't Let Love Get You Down
Aretha Franklin - Whos Zoomin Who
Ashford & Simpson - Solid
Atlantic Starr - Circles
Bobby Thurston - Check Out The Groove
Booker Newberry III - Love Town
Brothers Johnson - Stomp
Chaka Khan - I'm Every Woman
Cheryl Lynn - Got To Be Real
Commodores - Machine Gun
Crown Heights Affair - You Gave Me Love
Evelyn Champaigne King - Love Come Down
Fat Larrys Band - Looking For Love Tonight
Fatback Band - I've found lovin'
Frankie Beverly & Maze - Joy And Pain
Freeze - Southern freeze
Gap Band - Outstanding
Gary Byrd - The Crown
George Benson - Turn Your Love Around
Isley Brothers - It's Your Thing
James Brown - The Boss
Jocelyn Brown - Somebody Else's Guy
Kool and the Gang - Ladies Night
Lional Richie - All Night Long
Mcfadden & Whitehead - Aint no stoppin us now
Narada Michael Walden - I Shoulda Loved Ya
O'Jays - Love Train
Oliver Cheetham - Get Down Saturday Night
Orange Juice Jones - Walking in the Rain
Patrice Rushden - Forget Me Nots
Pointer Sisters - Automatic
Positive Force - We got the Funk
Quincy Jones - Razzamatazz
Rick James - Superfreak
Rose Royce - Car Wash
Rufus and Chaka Khan - Aint Nobody
Shalamar - Make that move
Sister Sledge - Lost In Music
Sly And The Family Stone - I Wanna Take You Higher
Temptations - Cloud Nine
Whispers - And the beat goes on
Womack and Womack - Teardrops
Yarbourough & People - Dont stop the music
Indie

Arctic Monkeys - I Bet You Look Good On The Dancefloor
Automatic - Monster
Blur – Song 2
Bodyrockers - Like The Way You Move
Coldplay - Yellow
Cure, The – Fridays I'm In Love
Darkness, The - Thing Called Love
Dodgy – Good Enough
EMF - Unbelievable
Fall Out Boy - Dance Dance
Franz Ferdinand - Take Me Out
Fratellis - Chelsea Dagger
Greenday - Basket Case
Happy Mondays - Step On
Jam - Town Called Malice
James - Sit Down
Kaiser Chiefs - I Predict a Riot
Killers - Mr Brightside
Kings of Leon - Sex on Fire
Kooks - She Moves In Her Own Way
La's - There She Goes
Nirvana - Smells Like Teen Spirit
Oasis – Wonderwall
Primal Scream - Rocks
Pulp – Disco 2000
Radiohead - Creep
Razorlight - Golden Touch
Red Hot Chili Peppers – Californication
Reef - Place Your Hands
REM - Losing My Religion
Stereophonics - Hangbags & Gladrags
Stone Roses - Fools Gold
Strokes - Last Night
Supergrass- Alright
Toploader - Dancing In The Moonlight
Verve – Bitter sweet sympathy
Wheatus - Teenage Dirtbag
Wonderstuff - Dizzy
More to come!!!!
Our Latest Mobile Disco Music 7th April 2020
Providing you with a complete mobile DJ and wedding DJ disco hire service means that we have to stay current with new new chart releases, as well as adding to our large library of varied music and party tunes throughout the decades.
Our professional, well presented, experienced, reliable mobile DJs have a wide musical knowledge of many different music genres gained over the years and, maybe more importantly, know the ideal track to play next to keep the dance floor action going.
Here are some of the latest releases and requests from our clients on the request lists in Party Planner Packs that we provide them with for their weddings and other celebrations: Break My Heart - Dua Lipa, Break Up Song - Little Mix, Believe It - Partynextdoor & Rihanna, Waze - Skepta/Chip/Young Adz, City Of Angels - 24kgoldn, Savage - Megan Thee Stallion, Boss Bitch - Doja Cat, Mains - Skepta/Chip/Young Adz, Flowers - Nathan Dawe Ft Jaykae, If The World Was Ending - Jp Saxe Ft Julia Michaels
We look forward to finding out what are your favourite party tunes and seeing your best dance moves soon!