Kids Discos Northfleet

Home - Wedding DJ - Mobile Disco Hire - Children's Disco Hire
Service Area - Options - About Us - Contact Us
JMF Disco provides a fantastic Kids Discos in Northfleet for your children's party.
Our aim is to provide you with all the help you need, from your initial phone call to seeing your happy children leaving after a great time, at your perfect childrens disco in Northfleet.
JMF Disco offers a special Kids Disco service in Northfleet and surrounding areas.
Included in our great Kids Disco Package for you is:
- A great, good looking sound and light show - the full disco experience - not just one or two lights dumped on a table that some so-called 'Kids DJs' provide, not something that will cause you or your children embarressment in front of other party goers and parents!
- Wonderful disco lights that the children will love - the younger ones are mesmorised by them which still makes me smile after all these years! The older ones love the nightclub atmosphere.
- Provision of our special Party Planner to help plan your party - filled with hints and tips on how great parties are run based on our years of experience.
- A timeline to set out what you want to happen and when - so that we all know what we will be doing and when - when the food and drinks are to be served, when we all sing happy birthday and the candles are blow out (a great photo moment for mums and dads) - we will guide you on the day - you will not be one of those unorganised parents flapping around not knowing what to do next - muddling your way through til the end - you have the experts on your side!
- A list of our great party games and dances to choose from (and you can add your own particular favourite as well)
- Music request list - let us know what your children's favourite songs are and we will play them - we know what works so you can lean on our experience if that makes it easier for you!
- A helpful DJ to play the music, encourage the children and run all the games and competitions while you relax and enjoy the party.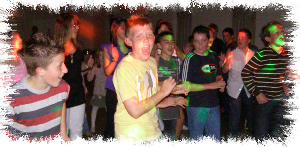 You supply the venue, food, cake, small prizes for the 'winners', the kids and we do all the rest!
Other Items to Consider About JMF Disco's Kids Disco Service
We are available 7 days a week - no need to wait until the weekend for your children's party - you can have their birthday party on the same day as their birthday!


Generally a 2 hour party is the best option - finish on a high! But longer parties can be accommodated.


We can provide our services to suit whatever start and finish times that you want - our most competetive party prices are for parties held mid week any time Monday - Thursday or on a Sunday, or finsh at 4.00 pm at the latest on a Friday or Saturday evening (allowing us to get packed up and away to an evening gig!). Friday and Saturday evening slots are available but will cost slightly more (although they are still good value for money!)


We are able to provide for all different sizes of parties - from small parties of say 10 children in your home or 60+ in your local hall.


We can cater for all ages from 3 years old and upwards but please remember though that younger children may need some help from parents or brothers and sisters.


We are not Billy The Balloon Bender or Kevin The Clown or Marvin The Magician - we are not that type of passive kids entertainers - dancing and games are what we are all about.


Having several good DJs working for JMF Disco also provides you with great assurance that no matter what happens, the children (and you!) will be assured of a great party - something that many other solo DJs cannot offer. We often get calls from desperate parents trying to get a replacemnt DJ because they have been let down (you would not believe some of the excuses we hear!) - you can rest assured we will be there!

JMF Disco's Kids Disco Northfleet service will provide you with the entertainment you want for your child's dream party - why settle for anything less?
Call or email JMF Disco for your childrens entertainer in Northfleet to find out how we can help you.
Have a look at the Kids Disco page for more details of the children's parties in Northfleet service we offer and call us to discuss how we can help make your children's party very special, and less stressful for you!
Contact us about your Kids Disco Northfleet on Tel 01795 429777, Mobile 07895 546183 or by email to discuss your Kids Disco and Children's Party needs or questions.
Childrens Party Venues in Northfleet
Here some party venues in the Northfleet area that you can book for your children's party.
All Saints Community Hall, Northfleet
The recently built parish hall at All Saints Church is available for hire for the community - ideal for children's parties.
Borough Of Gravesend Conservative Club
Cascades Leisure Centre, Gravesend

Denton And District Social Club, Gravesend

Elite Venue, Gravesend

Gravesend Cricket Club, Gravesend

Holy Family Church Hall, Gravesend

Northfleet Traders Club, Northfleet

Riverview Scout Hall, Gravesend

The Ascot Arms, Gravesend

The Woodville Halls, Gravesend

Viewpoint Club, Gravesend
Connect With Us - click on a link to get the latest:


&nbsp

&nbsp

&nbsp


Search Our Site For The Service You Are Looking For!

We will help you give your child a special party to remember.
Latest News
Check back soon for an update
Keeping current with the latest DJ disco music - 5th August 2022 Chart News
Staying upto date with all the latest chart hits is part of the work that goes on in the background to ensure your mobile discotheque has all your favourite latest greatest tunes.
This week LF System stays in the top spot in the singles chart with Afraid To Feel and Beyonce takes the top spot in the album charts with her album Renaissance.
Full details here.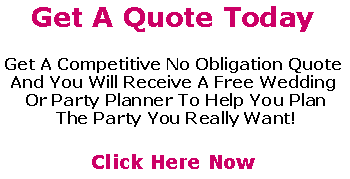 Kids Mobile Discos
Kent - Ashford - Aylesford - Broadstairs - Canterbury - Dartford - Deal - Dover - Faversham - Folkestone - Gravesend - Herne Bay - Maidstone - Margate - Medway - Ramsgate - Rochester - Sevenoaks - Sheerness- Sittingbourne - Tenterden - Thanet - Tonbridge - Tunbridge Wells - Whitstable
Contact JMF Disco to discuss your requirements
- We're sure we can provide you with the kids disco or children's party you really want!
© 2022 JMF Disco. All Rights Reserved. Terms Of Use. Privacy & Cookie Policy. Latest Updates. Contact Us.