Our aim is to provide you with all the help you need, from your initial phone call to seeing your happy children leaving after a great time, at your perfect party provided by Kids Disco Chatham.
JMF Disco's Kids Disco Chatham service will provide you with the entertainment you want for your child's dream party - why settle for anything less?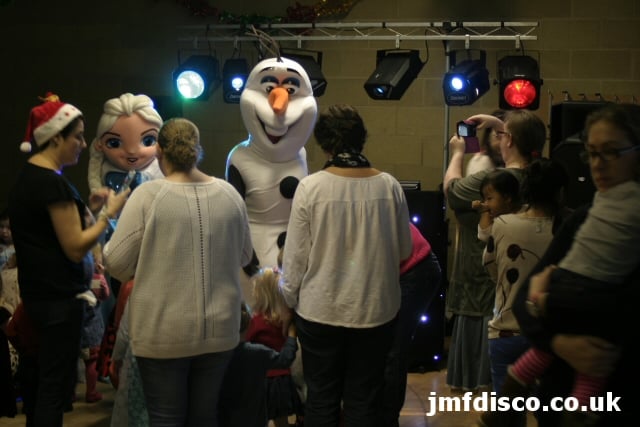 Call or email JMF Disco for your Kids Disco Chatham to find out how we can help you.
Have a look at the Kids Disco page for more details of the Kids Disco Chatham service we offer and call us to discuss how we can help make your children's party very special, and less stressful for you!
Contact Kids Disco Chatham on Tel 01795 429777, Mobile 07895 546183 or by email to discuss your Kids Disco and Children's Party needs or questions.
Kids Disco Chatham Resources:
Christ Church Hall, Luton, Chatham
Community Hall, Hawthorn Road, Strood
Howard Memorial Hall, Wigmore
Lordswood Scout Hut
Lordswood Sports & Social Club
St Mary's Island Community Centre
St Mary's Social Club, Gillingham
St Stephens Church, Chatham
Stonecross Lea Community Centre, Chatham
Tunbury Hall, Walderslade
Waggon at Hale, 179 Capstone Rd, Chatham ME5 7PP Phone: 01634 400800
White Road Community Centre, Chatham
JMF Disco offers a special Kids Disco service in Chatham and surrounding areas. Included in the Kids Disco Package is:
- Provision of a Party Planner to help plan your party including:
- Timeline to set out what you want to happen and when
- List of party games to choose from (you can add your own particular favourite as well)
- Music request list - let us know your favourite songs and we will play them
- Great sound and light show
- DJ to play the music, run all the games and competitions while you relax and enjoy the party.
You supply the venue, food, cake, small prizes for the 'winners', the kids and we do all the rest
Recent News
Check back soon for an update!
Contact JMF Disco to discuss your requirements
- We're sure we can provide you with the kids disco or children's party you really want!