JMF Disco provides a fantastic Mobile Discos in Sussex for your party.
JMF Disco is owned and presented by DJ John Padmore, a reliable, experienced Mobile Disco in Sussex.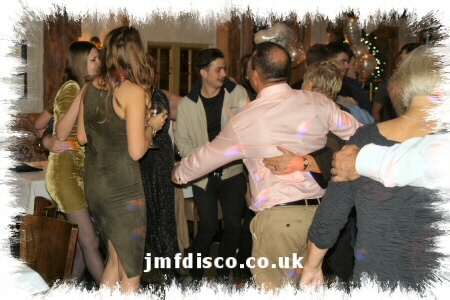 Our aim is to provide you with all the help you need, from your initial phone call to seeing your happy guests leaving after a wonderful nights entertainment, at your perfect party provided by Mobile Disco Sussex.
We realize that many clients are not used to arranging weddings, birthday parties, children's parties, anniversaries, charity events, presentation nights and similar celebrations - often these are once in a lifetime events or arranged every 10 years or so - so it is vitally important to get things right.
By hiring JMF Disco, not only will you get a great mobile disco playing your favourite tunes, ensuring you and your guests will have a great time, you also get to lean on our years of experience to help you arrange a fantastic wedding reception or party and making the whole process as stress free as possible.
As part of the service, we will provide you with:
A reliable, good experienced, polite, well presented DJ - someone with years of experience that knows how to keep your guests dancing with all their favourite tunes from yesteryear, party classics and current chart toppers
A neat and tidy disco set up with great lights and sound - you want the room to look good and so do we!
As part of our mobile disco hire package we will provide you with our special party planner pack to help set out how you want the evening to run, timing of speeches and cake cutting, opening of buffet etc, you can list out all your favourite songs you want playing etc so that we all come prepared for what you want to happen and when, playing great music, with all your favourite songs that you and your guests will dance the night away to.
Good parties do not just happen they are created and managed - together we can ensure yours is not just another average McDisco party.
JMF Disco's Mobile Disco Hire service will provide you with the entertainment you want for your dream party - why settle for anything less?
--------------------
How Much Does A Mobile Disco Cost To Hire In Sussex?
The cost for hiring a mobile DJ in Sussex will vary depending upon a number of factors including:
Type Of Function: kids parties are cheaper than weddings
Day Of The Week: Tuesdays are cheaper than Saturdays
Time Of Day: A kids disco in the afternoon will be cheaper that a kids disco on a peak rate Friday or Saturday evening
Venue: Some are easier to park at and get in and out of than others, some are bigger than others, marquees have their own special requirements, houses have little space etc
Duration: Longer parties cost more
Finish Times: Those finishing at 2.00 am will cost more than those finishing at 12.00 midnight
Optional Extras: Dancefloors, Beautiful Coloured Uplighting, Photobooths, LOVE letters etc add to the cost
We realise that many people have not booked a mobile disco before, or have not done so for a long time, and have no idea how much they should budget, so to help out - a 'typical' evening adult party will be in the order of
£250.00 - £300.00.
However, this is just a general guide to help with your initial investigations, off peak kids discos are much, much cheaper, and all day weddings are more expensive - click on the GET A QUOTE TODAY Link below, and we will provide you with a firm fixed price for your particular party needs.
--------------------
Call or email JMF Disco for your Mobile Discotheque Sussex to find out how I can help you.
Have a look at the Celebrations page for more details of the Mobile Disco In Sussex service I offer and call me to discuss how I can help make your evening very special.
Our Sussex DJ Services Include:-
DJ Hire For Weddings
Our disco for hire in Sussex service is the ideal solution for your wedding disco – check out our Wedding DJ page for more details of our expert wedding service.
Birthday Party DJ
Looking for Mobile DJ hire in Sussex for your landmark birthday party celebration? Maybe your 40th, 50th or 60th birthday? JMF Disco can provide you with a great mobile DJ for your party and all the help you need to host a great party playing all your favourite tunes from yesteryear or yesterday!
School Proms
School Proms are big news at the moment, an idea that has been 'imported' from America where they have been popular for many years. They are a formal party to celebrate an important date at school such as leaving primary school to go onto secondary education, or completing school at 16 or 18 years old. If you sending of your pupils in style, get in contact with JMF Disco to find out how we can help you organize a great school prom that they will remember forever!
Wedding Anniversary Parties

Anniversaries are important dates to celebrate, a time to celebrate the joys of today, the memories of yesterday and a time to look forward to the joys of the future.
So whether you are celebrating a 10th, 20th, 25th, 30th, 40th, 50th, or 60th wedding anniversary - typical landmark dates or any other, JMF Disco can help you host a great party, providing your with our special Wedding Anniversary Planner Pack to help plan how you want your celebration to run and play all your favourite tunes that you and your family and friends will dance the night away to.
Christening or Naming Ceremonies
If you are planning to have your baby christened or have a naming ceremony to celebrate your child's birth, there is no better way to bring family and friends together than having a party - a few drinks, some food, maybe some games to keep the kids occupied (big kids can join in as well!) and a bit of music to bring it all together - get in contact with us today to see how we can help to bring this all together for you.
Christmas Parties
JMF Disco can provide the perfect entertainment package for your Christmas party.
Christmas parties are a great way to bring people together over the festive period, whether it is for family and friends, maybe a good fundraiser for your club or an end of year works celebration.
With our Christmas Party Planner Pack we provide you with you, can set out how you want your evening to run - may be some background music during your meal, provision of a wireless microphone for any speeches, presentation, raffles, secret Santa events and let us know all your favourite Christmas tunes you want us to play to add to the festive atmosphere - book now as Christmas dates get filled up very quickly.
We can provide a comprehensive service to hotels at great rates for Christmas residencies.
New Years Eve Mobile Disco Hire
Are you planning to welcome in the New Year in style? Get in contact with JMF Disco today for a quotation and explanation of how we can help you host a great New Years Eve party. Book early or you may be disappointed.
JMF Disco offers a special Mobile Disco service throughout Sussex including the following towns and surrounding areas:-
Sussex Resources
I like to provide my clients with that little bit more - I provide them with what they want, need and deserve for their party - it is a special occasion and should be treated as such. Doing it right requires a DJ in Sussex Mobile Disco with the right skills and resources that I will bring to your celebration.
Contact John on Tel 01795 429777, Mobile 07895 546183 or by email to discuss your DJ for a party needs or questions.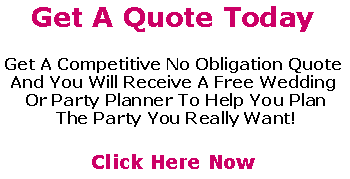 Keeping up to date with the latest DJ disco music - 1st December 2023 Chart News
Staying current with all the latest chart hits is part of the work that goes on in the background to ensure your mobile discotheque has all your favourite latest greatest tunes.
This week Jack Harlow remains in the top spot in the singles chart with Lovin On Me and Take That take the top spot in the album charts with This Life.
Full details here.