Home - Wedding DJ - Mobile Disco Hire - Children's Disco Hire
Service Area - Options - About Us - Contact Us
Here you will find information about the great house warming party discos that JMF Disco can provide for your special event.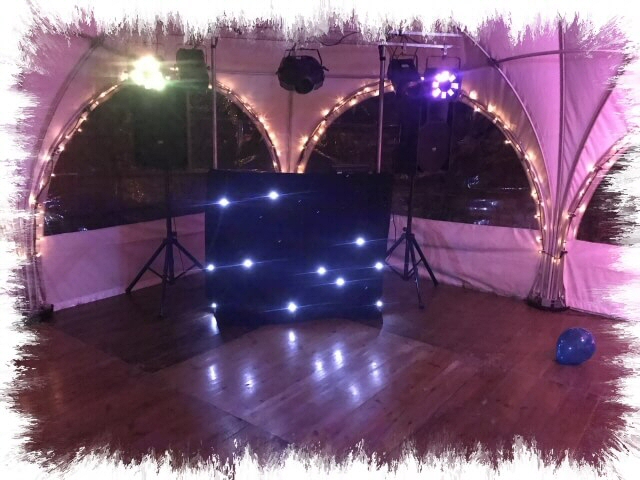 A house warming party is traditionally held soon after moving in to your new residence.
It allows the host a chance to present their new home to family and friends, and allows friends to give gifts to help you furnish your new house.
Yoiu can invite your new neighbours along to get to know them and expand your social circle.
The term housewarming originates from the act of warming a new house, before the days of central heating, when gusts would bring along firewood as a gift and light fires in the fireplace to warm the house and repel any evil spirits. A party will 'warm' your house in to a home.
With the advent of electricity and central heating, the house warming element has become less literal, and a housewarming has become the opportunity to have a party to celebrate your acquisition, move or completion of your renovation or remodelling of your house.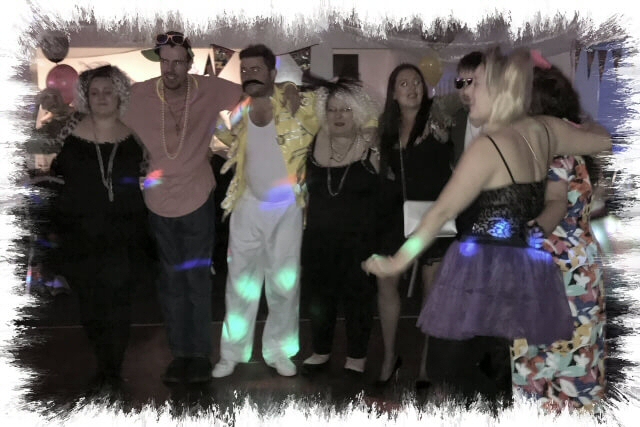 We have all been there and know that moving into a new house can be hectic, and you feel that you might not have time to throw a party - that's normal and your guests are not going to expect you to have eveything decorated or even fully unpacked.
You can use a housewarming party as motivation to get most of your things out of boxes - your guests might even help you out too - they might even bring a bottle to help stock up your bar!
JMF Disco can provide a neat and tidy disco set up with great lights and sound playing all your guests and your favourite tunes to dance the night away to.
JMF Disco will provide a suitably sized disco for the space available - we can provide a small disco set up across one corner of the room or a larger disco in your garden marquee or barn.
We will provide you with a good, polite and presentable experienced DJ with a huge library of music, so that everyone can request their favourite tune to be played.
As part of the package we will provide you with our special party planner pack to help set out what you want to happen and when - maybe you want us to play a few games for the kids(big kids can join in too!) - maybe you want to make a small speech to thank people for coming and helping you move.
Whatever you want, we can provide the ideal mobile DJ and disco for your house warming party disco.
---
Click Here To Get A Quote Today And Find Out How We Can Help You Be The Best Party Host Ever!!
Connect With Us - click on a link to get the latest:


&nbsp

&nbsp

&nbsp



Search Our Site For The Mobile Disco Service You Are Looking For!

Keeping up to date with the latest DJ disco music - 1st December 2023 Chart News
Staying current with all the latest chart hits is part of the work that goes on in the background to ensure your mobile discotheque has all your favourite latest greatest tunes.
This week Jack Harlow remains in the top spot in the singles chart with Lovin On Me and Take That take the top spot in the album charts with This Life.
Full details here.